Safety and Training

Overview
Cooper Fluid Systems is committed to ensuring that all its operations and activities are conducted in a manner that does not impact health, safety or environment of our people or operations. We consider there to be no factor more important in the undertaking of anyone's job than the prevention of injury or ill-health to any person or our environment.
Cooper Fluid Systems is committed to ensuring a safe and healthy working environment for all staff and contractors at all its work locations and operations.
The complete elimination of injuries is our ultimate goal. Cooper Fluid Systems strongly believe that all incidents are preventable and that a 'zero harm' target is achievable.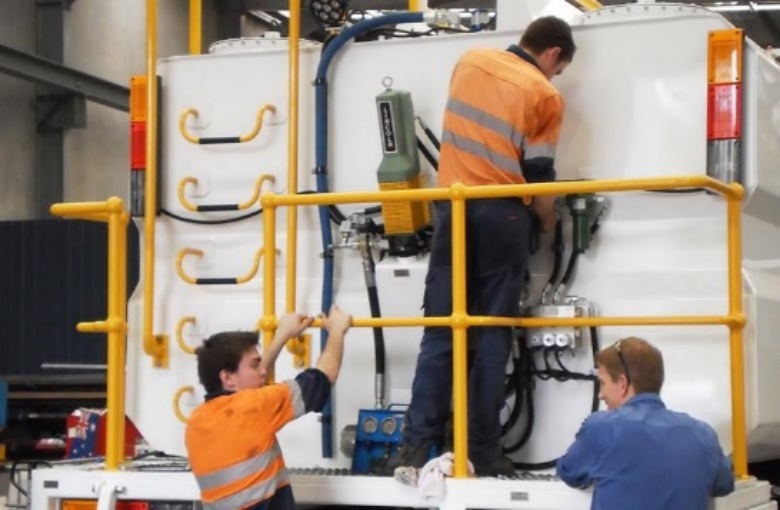 To achieve these commitments Cooper Fluid Systems will:
Involve all staff and contractors in health, safety and environmental programs and training to actively take steps to identify hazards and control risks
Ensure the establishment of Health, Safety and Environmental Communication and Consultation procedures
Continually improve performance to prevent work-related injury and illness or environmental impacts through measurable objectives and targets
Provide Return To Work (RTW) programs for employees affected by injury or illness
Comply with all relevant legislation, regulations and codes of practice and endeavour to exceed compliance
Ensure that all staff and contractors are aware of Cooper Fluid Systems health, safety and environmental policy and procedures and are appropriately trained to undertake their duties and understand their responsibilities in accordance with these policies and procedures
Integrate and maintain management of health safety and environmental aspects as a central part of the Cooper Fluid Systems health, safety and environmental management system
Commitment to health, safety and our environment is considered a team responsibility involving managers, supervisors, sub-contractors, suppliers and employees working together through consultation and co-operation towards continual improvement.