Brands
Adel Wiggins
Since 1967 Adel Wiggins service systems provide faster and safer refuelling for fluid systems on diesel powered machinery and mobile equipment. A long history in the aerospace industry has driven Adel Wiggins to produce high-quality, reliable products with superior engineering characteristics and functionality with the goal of maximising the service life of its components. As Adel Wiggins exclusive Australian distributor with decades of experience, Cooper Fluid Systems are well equipped to assist you with your refuelling and service system needs.
CJC
CC Jensen is a family-owned international company which utilises combination of tradition, innovation and technical expertise to deliver exceptional products. CC Jensen is well-known for designing oil filtration solutions of the highest quality for the removal of particles, water, acidity and oil degradation products, including varnish, from hydraulic oils, lube oils, gear oils and diesel fuels.
CooperBuilt
Cooper Fluid Systems manufactures its own specialised range of products. The product range comprises of hose reels, auxiliary power units, rail power packs, service trucks and specialised products on request. All products are manufactured to relevant Australian or corresponding International standards, tested and certified in Australia.
Donaldson
Founded in 1915, Donaldson is a global provider of filtration solutions, continuously developing next generation products and services to solve complex filtration and contamination control challenges. As today's equipment and technology advances, Donaldson's state-of-the-art internal resources, vast network of expert scientists and multi-disciplined engineers help create innovative solutions to anticipate and exceed these evolving requirements.
Danfoss
Danfoss is a globally renowned engineering company at the forefront of innovative solutions for climate and energy. With a rich history spanning over 85 years, Danfoss is committed to engineering excellence, providing cutting-edge technologies that enhance efficiency and sustainability in various industries worldwide.
Enerpac
Enerpac is a global market leader in high pressure hydraulic tools, controlled bolting products, portable machining and solutions for precise positioning of heavy loads. As a leading innovator with a 110-year legacy, Enerpac has helped move and maintain some of the largest structures on earth. When safety and precision matters, elite professionals in industries such as aerospace, infrastructure, manufacturing, mining, oil & gas and power generation rely on Enerpac for quality tools and solutions. For more information, visit www.enerpac.com.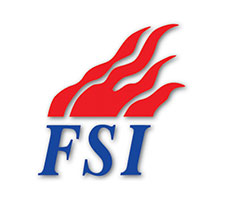 FSI
Fire & Safety Industries (FSI) is an Australian owned leading global entity in the fire protection industry that has been servicing the mining industry for over 30 years. With well over 10,000 systems installed globally, FSI have established themselves as a specialist in fire suppression systems on all mobile plant.

FSI products are designed and certified to Australian Standards (AS 5062:2016) and adhere to recognised legislative requirements, including their new range of Fluorine Free Foam (F3) fire protection systems. All FSI systems installed are now completed utilising F3, which is a more environmentally friendly alternative to the former industry standard, AFFF.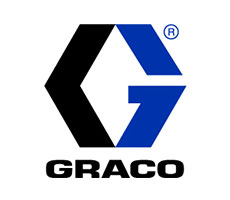 Graco
The Graco's success is founded on its unwavering commitment to technical excellence, world-class manufacturing and unparalleled customer service. Working closely with qualified distributors, Graco offers systems, products and technology that set the quality standard in a wide range of fluid handling solutions.
Graco holds lines for spray finishing, protective coating, paint circulation, lubrication and the dispensing of both sealants and adhesives. Graco's ongoing investment in fluid management and control will continue to provide innovative solutions to a global market.
Lincoln
For more than 100 years, companies have relied on Lincoln's quality leadership, world-class manufacturing and focused customer service, strategically coupled with a vast network of distributors and support facilities
Lincoln builds precision lubrication equipment and components, state-of-the-art electronic controls, and the industry's top-performing pumping systems, cementing them as an industry leader. Their quality control systems in the United States, Germany, the Czech Republic, India and China are ISO 9001 registered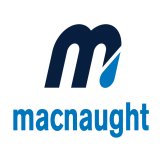 Macnaught
Macnaught designs and manufactures premium quality fluid measurement, fluid transfer and lubrication equipment for the agricultural, automotive, industrial, mining and transport industries, having does so for almost 70 years.
Macnaught has found major success through its uncompromising standards, investment in innovation and flexibility in responding to market changes. The company's reputation for backing their products is demonstrated with their unmatched warranty and customer support.
Magnum
Since 1972, this Australian based family company has serviced, engineered and developed a diverse range of specialist products; primarily for the mining and quarrying sectors. The business also services the petrochemical, agricultural, firefighting and vehicle wash-down industries, spanning no fewer than 18 countries across 5 continents worldwide.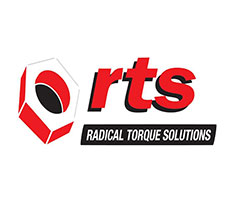 Radical Torque Solutions
Radical Torque Solutions are the Australian distributor for the RAD brand of torque guns, which is manufactured by New World Technologies in Canada. Available in Pneumatic, Battery and Electric configurations, the most reliable and trusted name in Torque Guns in Australia. All RAD Torque Pneumatic Guns come complete with Reaction Arm, 3 Metre Hose, Gun Holder, Filter, Regulator and Lubricator, Instruction Manual and water proof storage container as standard issue.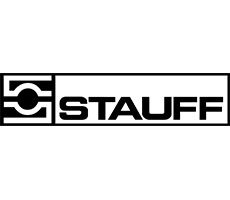 STAUFF
STAUFF Australia has become one of Australia's principal suppliers to the Fluid Power industries with their focus on customer service demonstrated through prompt service and attention to delivery times.
Cooper Fluid Systems have partnered with STAUFF in distributing their reputable, quality and precision hydraulic accessories and components. As a STAUFF distributor, Cooper Fluids Systems will be able to help you with all your hydraulic accessory needs.