CooperBuilt Hose Reels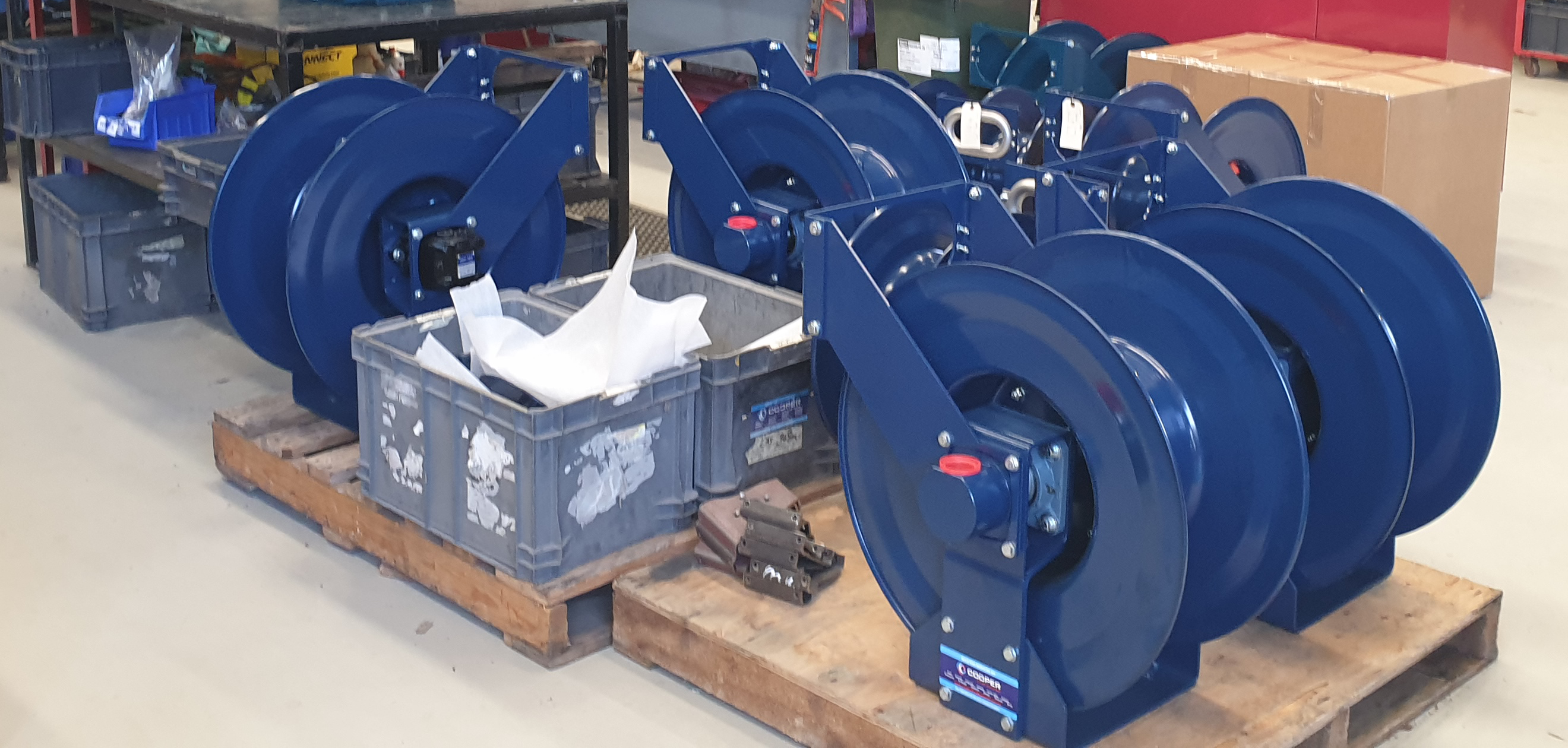 Overview
For over 30 years, Cooper Fluid Systems have designed and manufactured our own range of hose reels. Robust design, solid steel construction, minimal moving parts and high-quality powder coated finish combine to establish the "CooperBuilt® Reel" as the market leader in heavy duty hose reels.
Features and Benefits:
Safe to operate and maintain.
Direct drive – no chain, no power springs, no pawl, fewer moving parts.
Low maintenance.
Stainless steel hose guide.
High hose carrying capacity.
Low pressure drop with smooth flow path.
Brake assembly for pneumatic rewind reels.
Manifold to hydraulically lock hydraulic rewind reels.
Special reels:
Stainless steel roller guides for lower pull resistance.
Customer specified colour paint.
Stainless steel hub & swivel for corrosive fluids.
Hose reel stands can also be designed to suit your requirements.